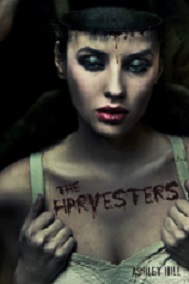 The Harvesters (Harvesting Series #1) By Ashley Hill                                                       Publication Date: November 28th 2012                                                                                 Genre: Young Adult/ New Adult Horror
Ashley's  grand prize is 5 copies of The Harvesters. Those five people will also receive copies of the future titles for this series, once they are ready to publish.
Follow the tour: http://www.paranormalsisters.blogspot.com/2013/09/the-harvesters-blog-tour-schedule.html
Why horror?
Because I absolutely love it folks! I can spend a whole day sitting around, watching them on Netflix with my man. Even the absolute cheesy ones they have on there. At the time, the beginning of writing this, it was around Halloween in 2009. So of course, I was watching horror movies. One day, I believe I was watching the remake of House of Wax, and something just clicked. I had this urge to write, grabbed a notebook, and began to layout my awesome story line. Sometimes, for me, I think horror is easiest to write. The blood, the guts, the gore, and the heart pounding action. Gosh, just typing those words I have an itch to write some horrifying scenes. Does that sound sane? haha
Thanks,
Ashley
Summary
When she finds her boyfriend shackled to a white metal table Ashley feared for the worse.
On a small trip of dropping off a package for Jason's father, the young couple never thought they would be running for their lives. Running away from supposedly friends whom in turned to be a family of harvesters.
Human harvesters and they are looking for something specific. And Ashley just might be the perfect match for that something.
Excerpt
Arm laying across the back of the seat, I look out the back window and spot the father standing there with a shotgun pointing right at us. He pulls the trigger before I can even process what is going on.
I push Jason back against the door, aiming my hand for the release to open it so we can fall completely away from the spread of the pellets.
Goodreads: http://www.goodreads.com/book/show/16194122-the-harvesters
Purchase Links

Amazon- http://www.amazon.com/gp/product/B00AEWHNI6?ie=UTF8&tag=httpwwwgoodco-20&linkCode=as2&camp=1789&creative=9325&creativeASIN=B00AEWHNI6&SubscriptionId=1MGPYB6YW3HWK55XCGG2
Barnes & Noble- http://www.barnesandnoble.com/w/the-havesters-ashley-hill/1115496390?ean=2940016650524
Smashwords-https://www.smashwords.com/books/view/327662
Trailer: <iframe width="420″ height="315″ src="//www.youtube.com/embed/cc0KWClT2Zw" frameborder="0″ allowfullscreen></iframe>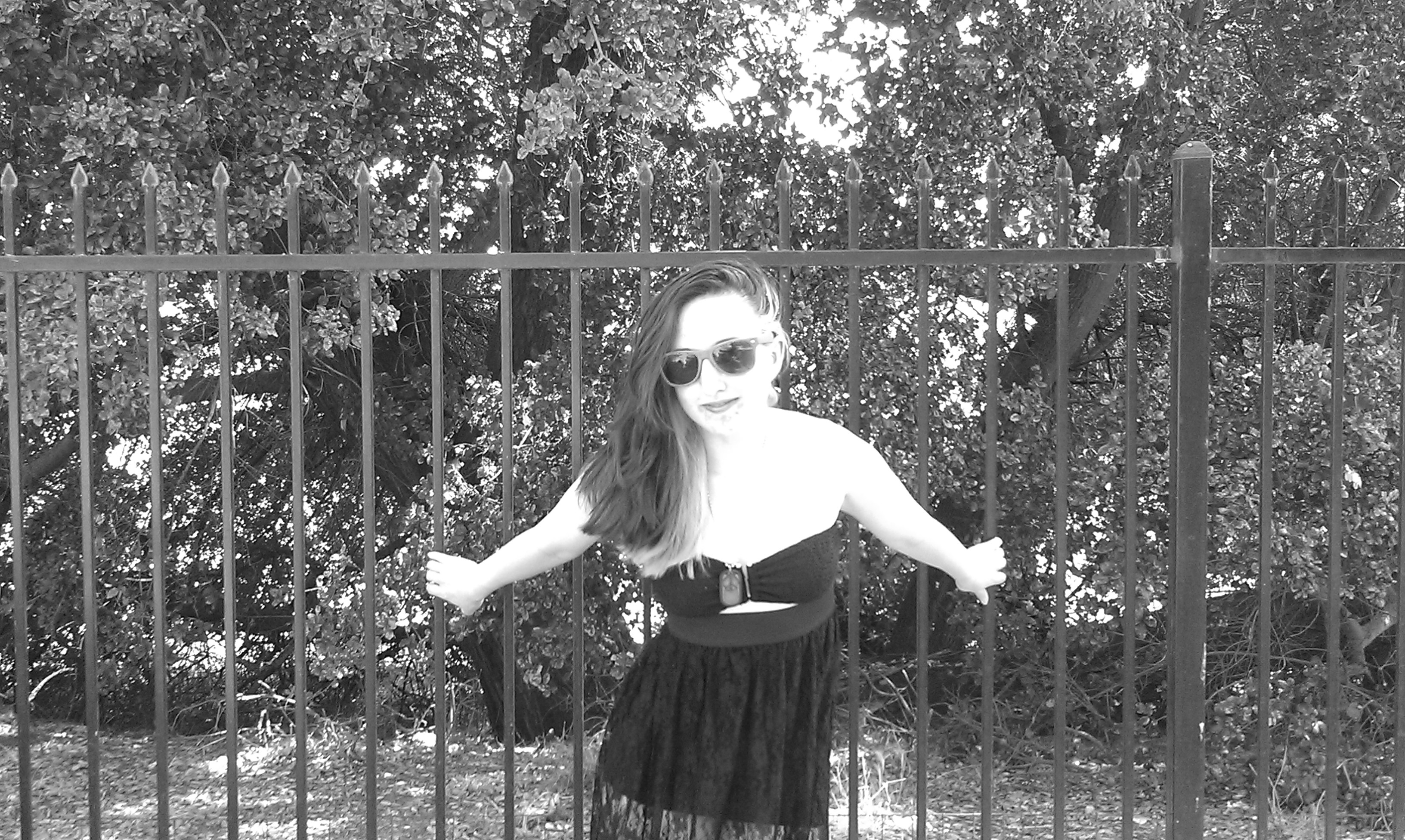 Author Bio
I'm a college student still trying to get a handle of the adult world. When I need to get away from it I lose myself in books, my own writing, and in spending time with my amazing boyfriend which he supports me to no end.
Finding my passion in books has led me to finding a passion in writing my own fictional stories back in 2009, I have turned this into a dream career and going one step further I would love to open up my own book store.
Social Media Links
Ashley's Blog: http://www.paranormalsisters.blogspot.com
Twitter: http://www.twitter.com/PnormalSisters
Goodreads: http://www.goodreads.com/author/show/6604539.Ashley_Hill
Facebook: https://www.facebook.com/pages/Paranormal-Sisters/327714850596230