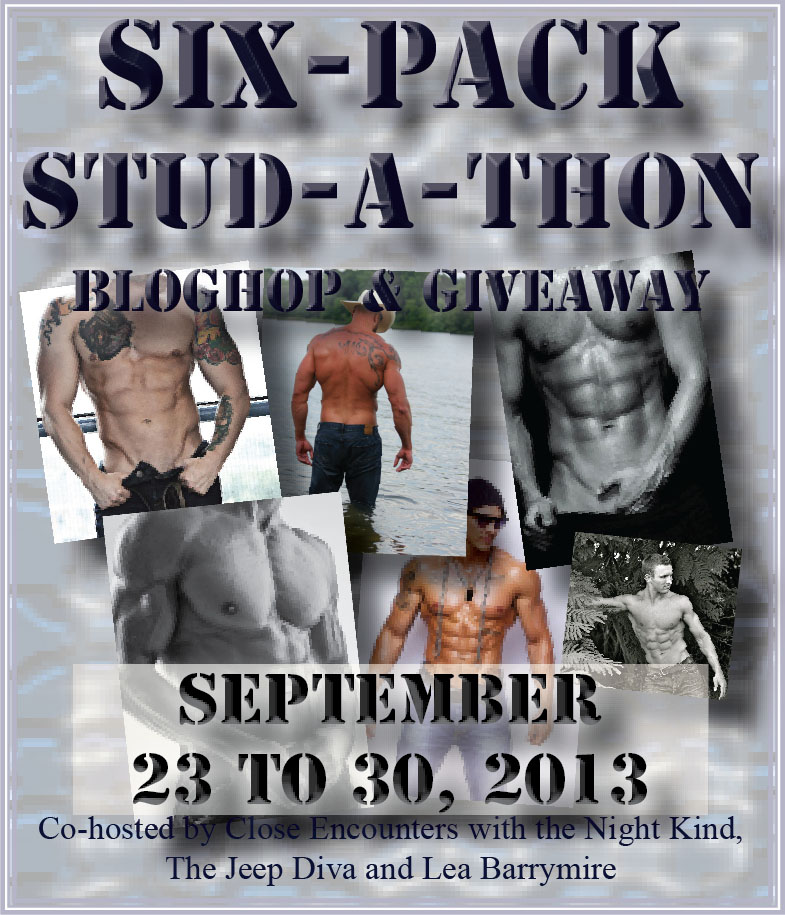 It's here! The hop I've been anticipating for some time now – the Six-Pack-Stud-A-Thon. 🙂
We get to talk about our favorite hunks and I get to give away a prize to one lucky commenter. You may win a $5 Amazon gift card. But that's not all, check out the grand prize below and be sure to visit all the stops on this hop. Just click this button to stay on track.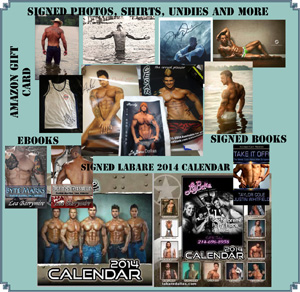 Since I love all my boyfriends equally (well, maybe David has a slight advantage over some of them)  I'm giving you a list.
They all have the qualities I adore in a man; confidence, a sense of humor and a great personality. And they all have at least one of the most intriguing body parts … yes, all of those too but they don't all walk around in the nude, do they? Well, my David is very comfortable in his birthday suit but what about when you first set eyes on that man? It' those luscious lips, strong chin, killer eyes or swoon-worthy, thick brows I can't resist.
What are the qualities in a man that make you take a second look?
1. David Gandy
2. Joe Manganiello
3. Jason Mamoa of Game of Thrones
4. Hugh Jackman
5. Alexander Skarsgard of True Blood
6. Dwayne "The Rock" Johnson
7. Jim Caviezel
8. Jeffrey Dean Morgan
9. Jensen Ackles, 'Dean' of Supernatural TV series
10. Benedict Cumberbatch – my newest favorite, of Star Trek Into Darkness